Bernese Oberland - Switzerland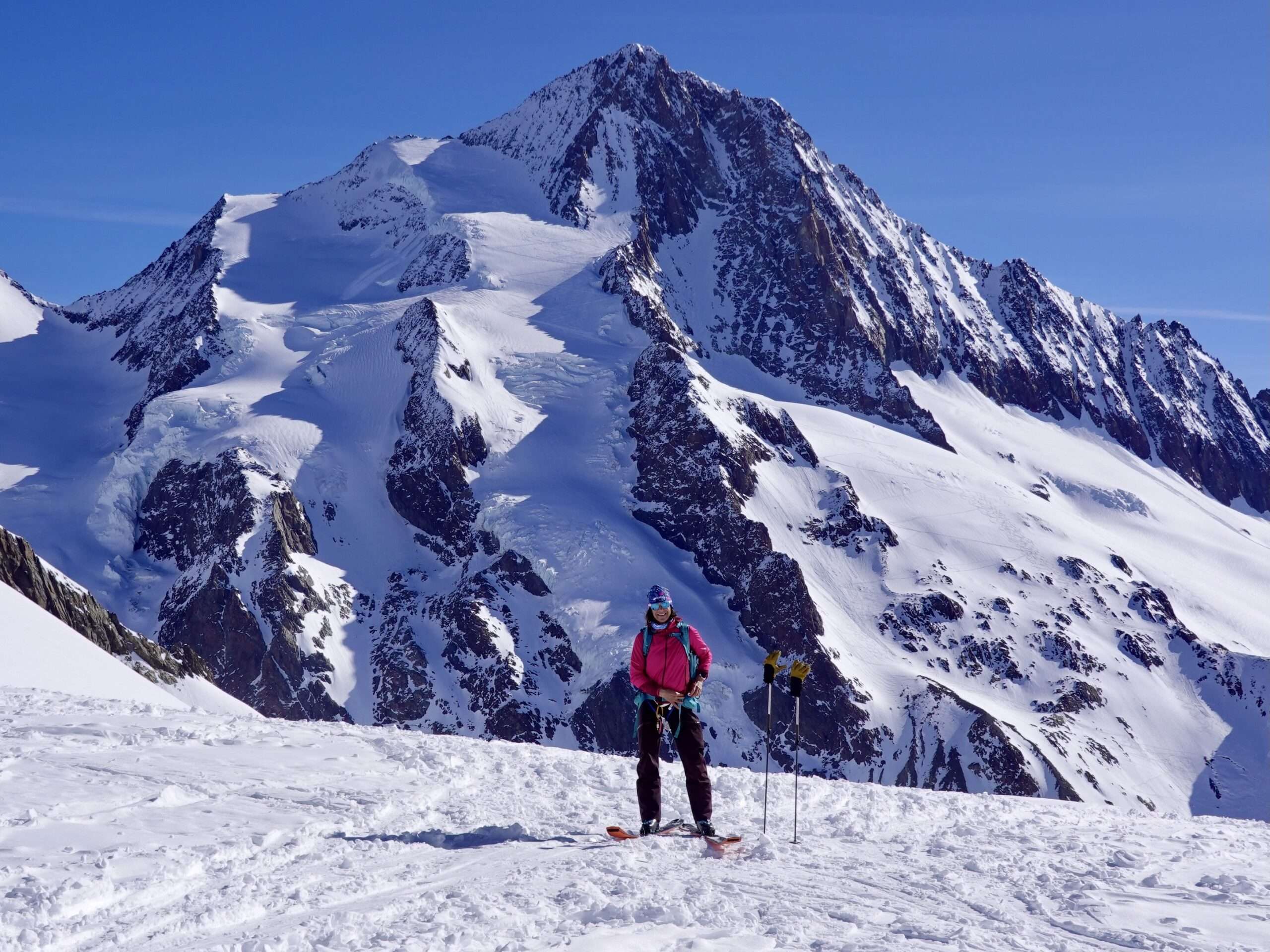 Location - Bernese Oberland
The Bernese Oberland is one of the highest areas for ski touring in Europe, with some of the biggest glaciers and terrain. Late spring is the perfect time to visit, when the weather is stable to reach summits and you can enjoy a mix of powder or corn snow conditions. This trip starts by catching the train through the Eiger to start skiing from the Jungfraujoch at an elevation of 3463m.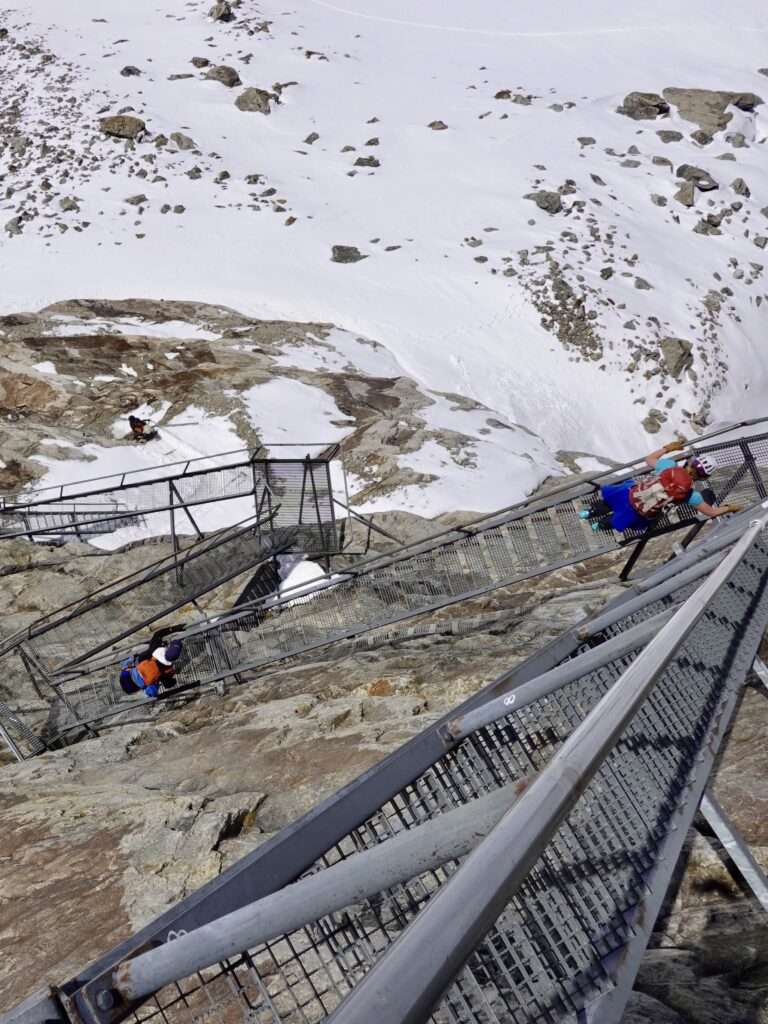 Prerequisites
Can perform jump turns on 40 degree slopes

Can perform uphill and downhill kick-turns

Experience using boot crampons

Experience using ski crampons

Experience using ice axe
---
What to expect...
This trip is designed with a low ratio of guests to allow us to climb and ski some technical peaks including the Finsteraarhorn, which requires a rope, crampons etc. Depending on conditions we may short-rope or belay steep sections of snow/ice and exposed rock ridges.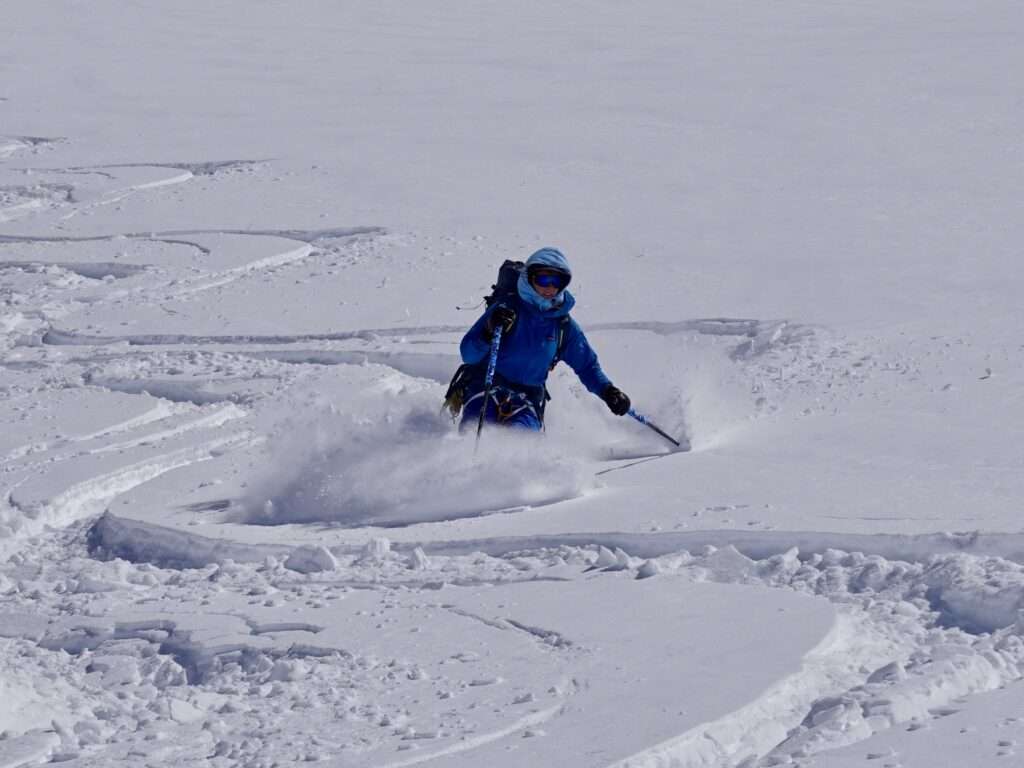 Itinerary - Bernese Oberland
April 26th - May 2nd 2025
Day 0 (April 25th) - Meet at the Hotel Derby in Grindewald for dinner.
Day 1: Catch the train from Grindewald through the Eiger to the Jungfraujoch (3463m). A short skin and descent followed by climbing the ski summit of Trugberg, then ski down to the base of the stairs to the Konkordia Hut.
Day 2: Climb and ski Pk 3666 and continue to the Hollandia Hut.
Day 3: Traverse Äbeni Flue and ski back to the Konkordia Hut.
Day 4: Traverse the Grosses Fiescherhorn and ski to the Finsteraarhorn Hut.
Day 5: Climb and ski the Finsteraarhorn (sleep at the Finsteraarhorn Hut).
Day 6: Climb and ski the Agassizhorn, Wysnollen or Grosses Wannenhorn (sleep at Finsteraarhorn Hut).
Day 7: Climb the Vorderes Galmihorn and ski down to Reckingen. Catch the train to your next destination.
Please note: If weather and conditions are not suitable for the above itinerary, we may need to make alternate plans.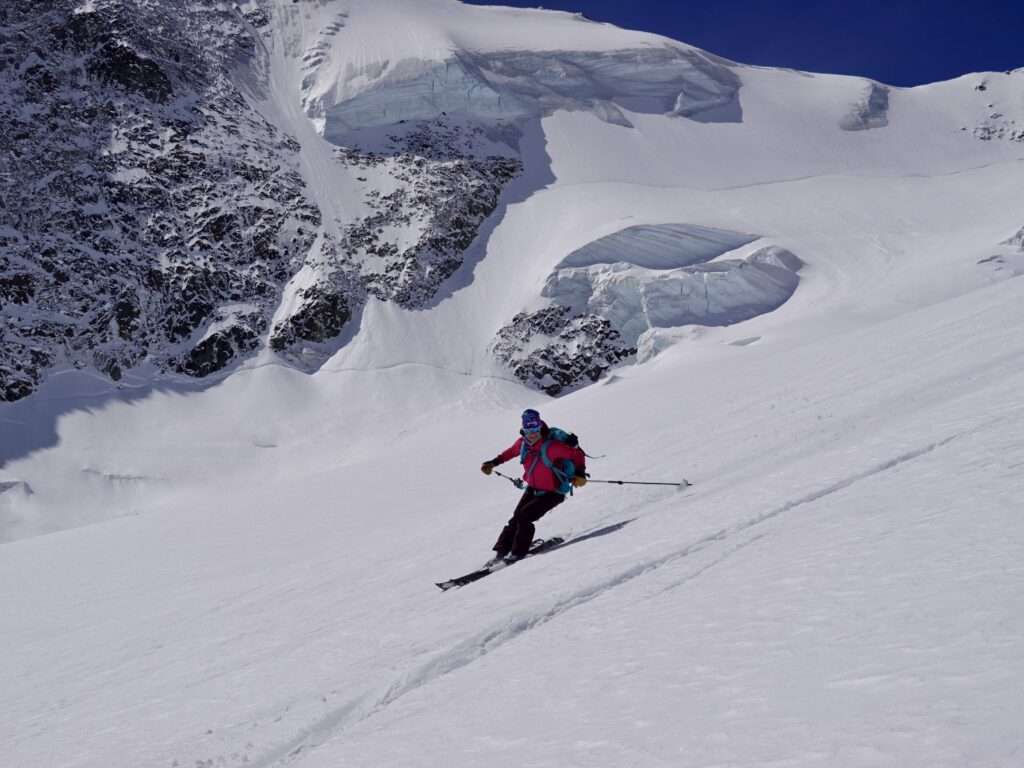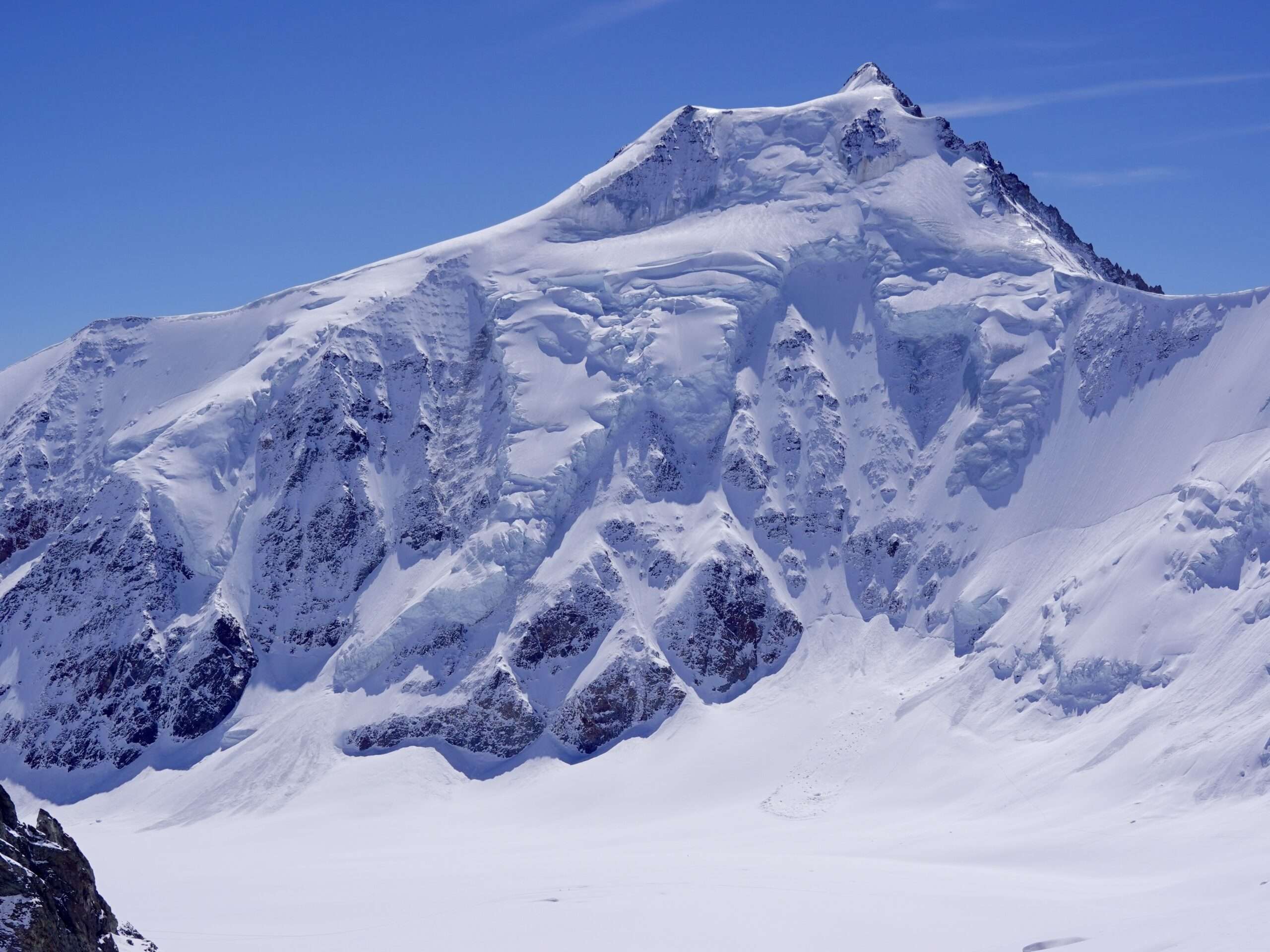 ---
Guides - Bernese Oberland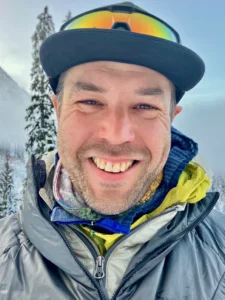 Alex Geary  will be the guide for this trip, with an additional guide depending on trip numbers.
---
---
Getting to Grindewald
Grindewald is easily accessible by train. Zurich is the closest major airport, but Geneva is not much further. The Hotel Derby is 10m from the train station in Grindewald, so you don't have to lug your bags very far.
When we catch the train to the Jungfraujoch to start our ski tour, you can send your excess baggage ahead via train to your destination of choice in Switzerland. When we exit the mountains (likely via Reckingen), you can catch the train to your final destination and pick up your bags there.
---
Bernese Oberland Dates
April 26th - May 2nd 2025
2:1 ratio
$4,400 CAD (no tax)
Please enquire for 2026
---
Please make sure you have read through the booking conditions before making a payment. This includes completing the Waiver and Registration Form.
E-Transfer to [email protected] is the preferred method of payment. Please contact us for alternate payment methods.
Included
Half Board for 6 nights at Mountain Huts starting Day 1 (Bed, Breakfast, Dinner)

IFMGA Guide for 7 days

Group gear including ropes

One-way train ticket from Grindewald to the Jungfraujoch

Marschtee (1L of hot drink in thermos for the ski day) in Mountain huts
Excluded
Travel/Medical/Rescue Insurance

Accommodation and meals at Hotel Derby (Grindewald)

Travel from exit at Reckingen

Lunches and snacks

Drinks including bottled water

Personal ski gear including ice axe and boot crampons

Extra expenses if itinerary changes

Bag transfer to final destination on Swiss trains (approximately 12 Swiss Francs)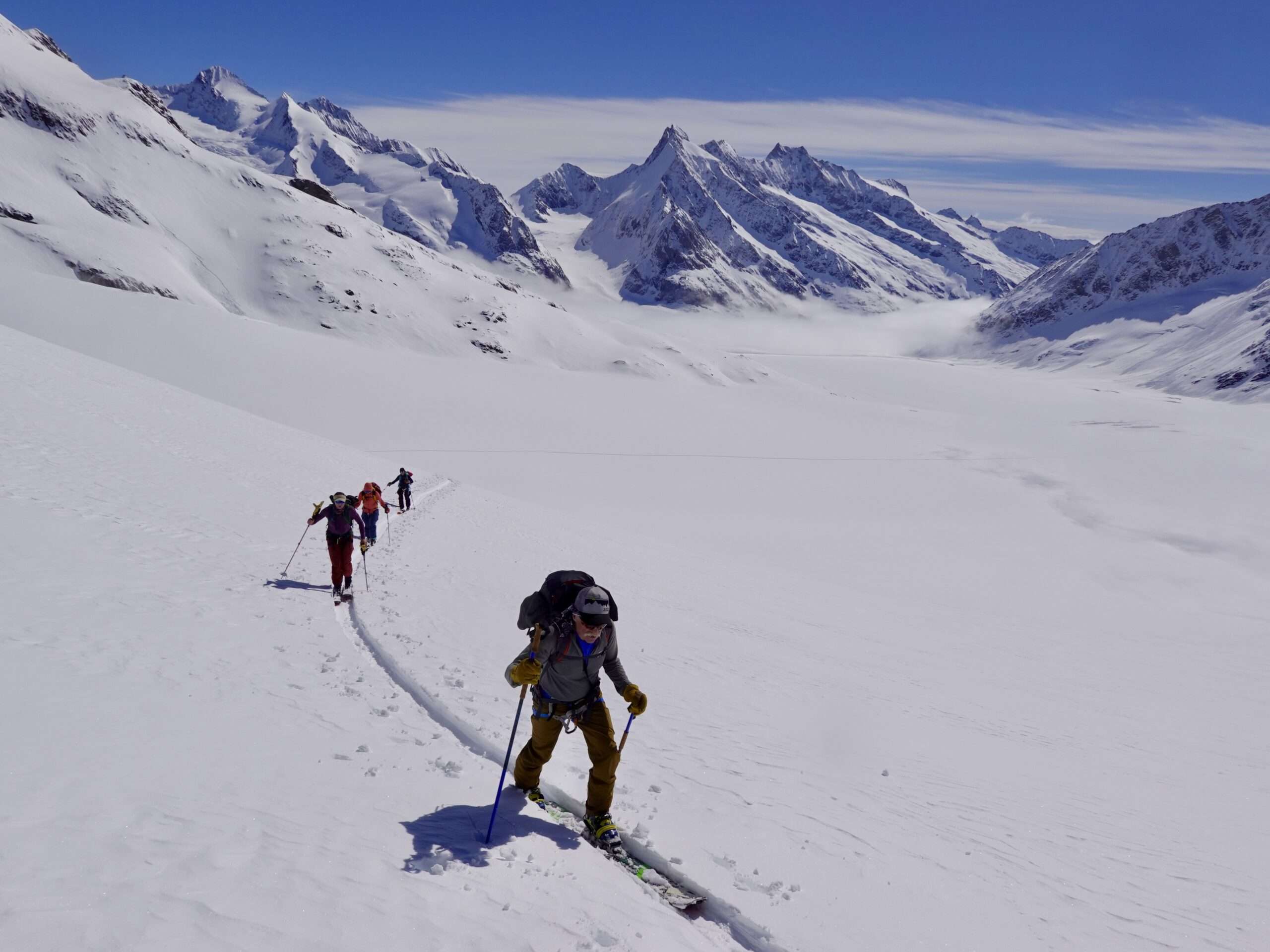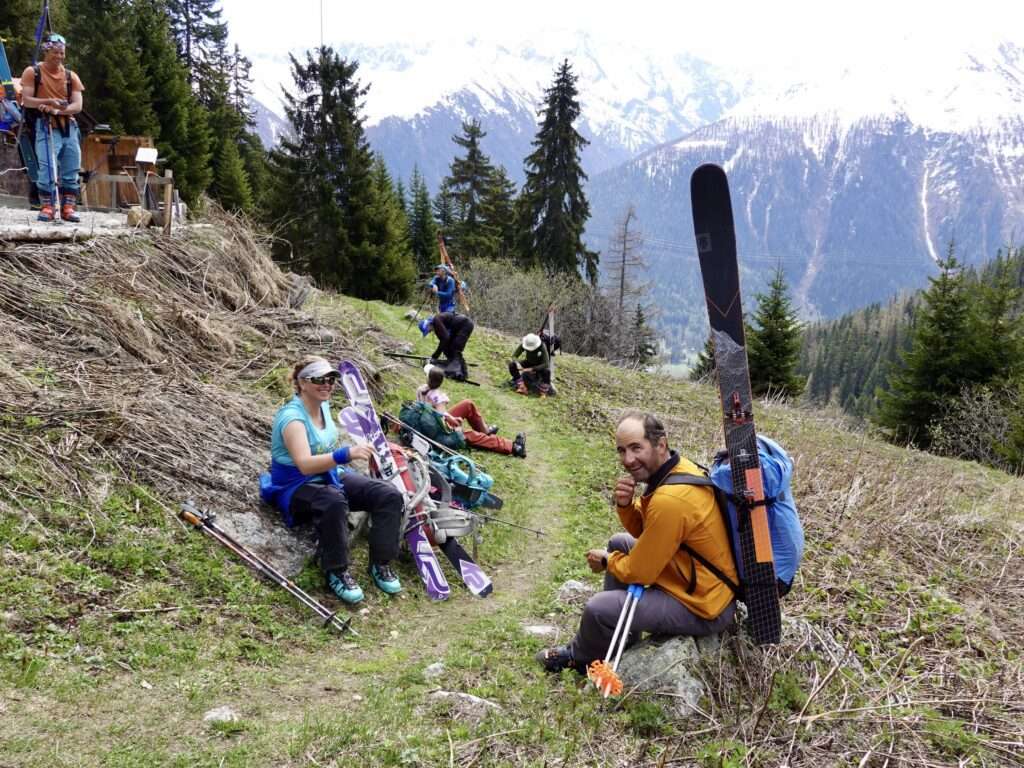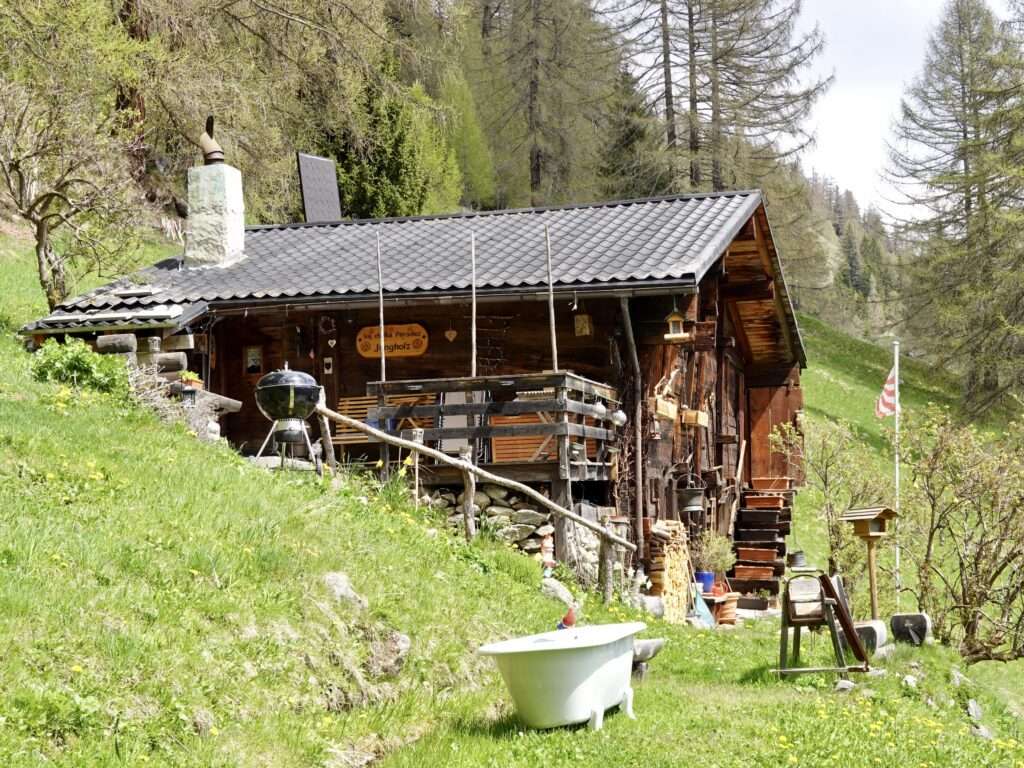 ---
Equipment List - Bernese Oberland
Shovel

Probe

Transceiver (3 antenna) and spare batteries

Ski touring skis or splitboard (no ski bags)

Skins

Personal repair kit specific to your equipment

Skin wax (or a candle)

Ski touring boots/plastic snowboarding boots

Boot crampons (compatible with your boots)

Ski Crampons

Ice axe (eg. Petzl Gully)

Helmet

Ski poles

Headlamp and spare batteries

Sunglasses

Goggles and/or spare sunglasses

Personal first aid supplies

Toque

Sun hat

Suncream

Lip balm with UV protection

2 x 1L wide mouth water bottles or Thermos (NO bladders due to freezing, leaking and filling issues)

Gore-tex (or equivalent) jacket

Gore-tex (or equivalent) pants

Puffy jacket or two depending on thickness

Warm layers for upper and lower body adequate for below freezing temperatures and wind

Thick gloves

Thin gloves

Spare gloves

Harness

3 locking carabiners

2 non-locking carabiners

240cm sewn sling or equivalent

30-40L backpack

Sleeping sheet (silk is lightest)