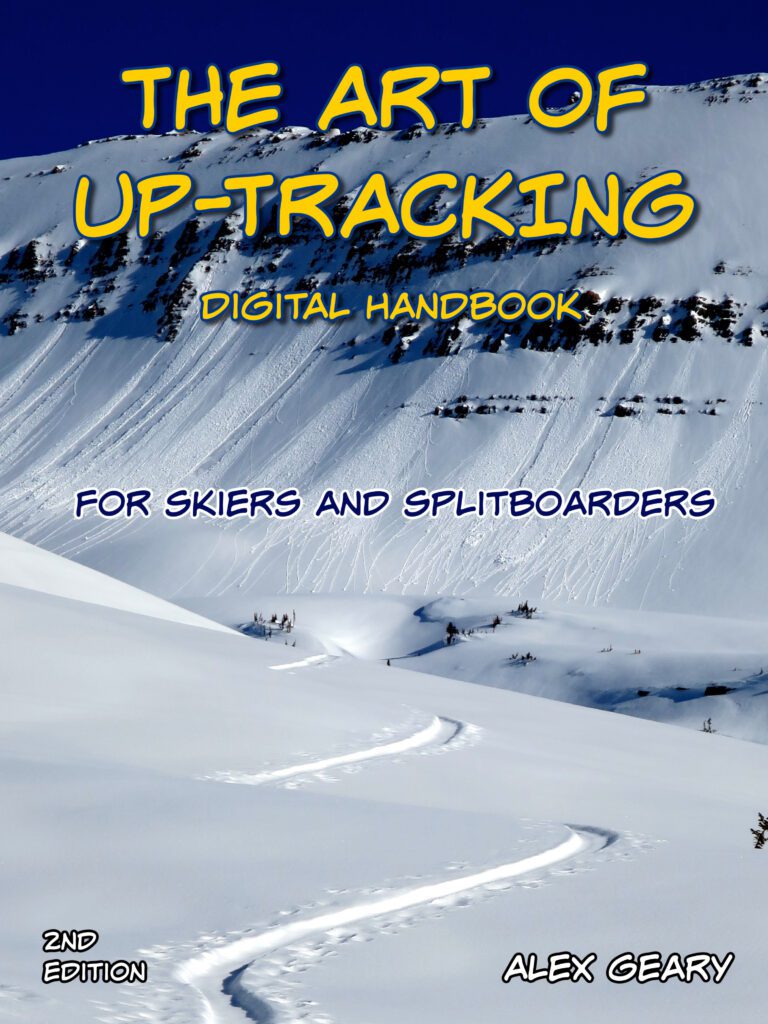 ---
"Easy reading and very well structured. The pictures help a lot and key points are excellent to summarize every chapter" (Sara Orgué)
---
The Art of Up-tracking Digital Handbook
Over 40 pages, The Art of Up-tracking Digital Handbook discusses many techniques, thought processes and exercises to help make smooth, efficient and low-risk up-tracks. This handbook is a great reference for recreationalists and guides alike. It can be used alone, or in conjunction with The Art of Up-tracking Course  where you will receive in-person coaching. Click here to learn about the Author.
---
"It's honestly opened my eyes to how much extra energy I was inputting and how brutal of a track I was laying for others with less energy haha"  (Taylor Livingstone)
---
Book review from Wild Snow here
---
You choose the price!
Let's get this out to as many people as possible so we can all enjoy smooth up-tracks!