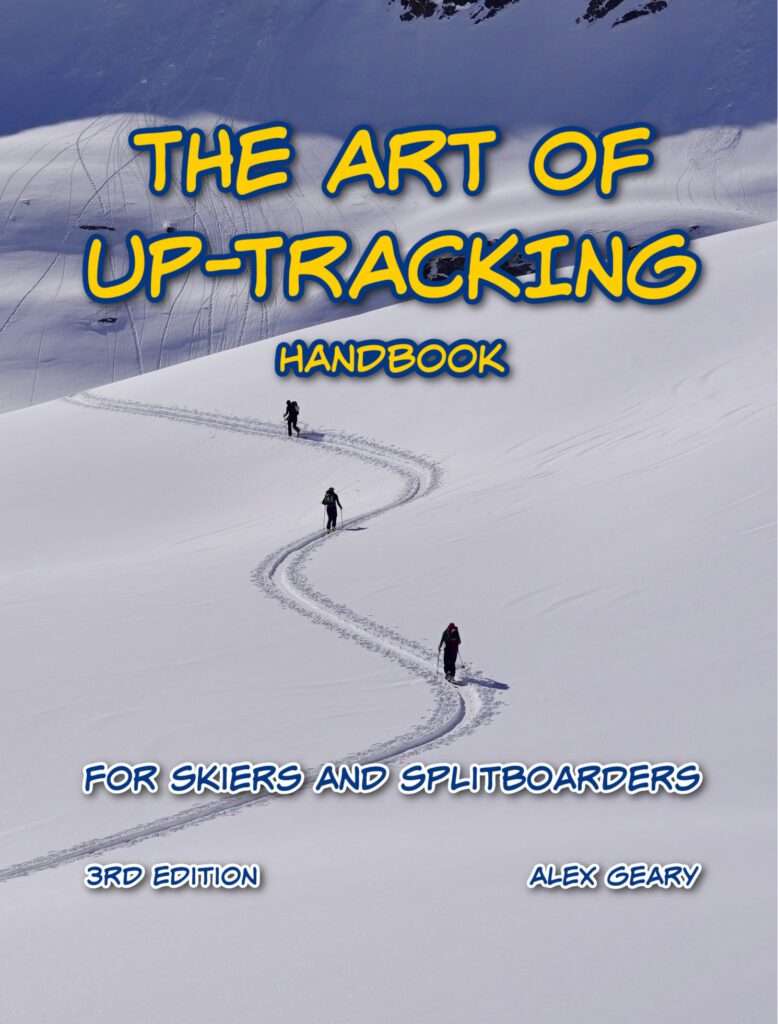 ---
"Easy reading and very well structured. The pictures help a lot and key points are excellent to summarize every chapter"  (Sara Orgué)
---
The Art of Up-tracking Handbook
The Art of Up-tracking Handbook discusses many techniques, thought processes and exercises to help make smooth, efficient and low-risk up-tracks. This handbook is a great reference for recreationalists and guides alike. It can be used alone, or in conjunction with The Art of Up-tracking Course  where you will receive in-person coaching.
The 3rd edition has 90 pages, more than twice as many as the 2nd edition. It includes new sections, photos, diagrams and explanations.
---
"It's honestly opened my eyes to how much extra energy I was inputting and how brutal of a track I was laying for others with less energy haha"  (Taylor Livingstone)
---
Book review (2nd edition) from Wild Snow here
---
Please use the button below to purchase the paperback through Amazon.com (it should also be available from your own countries version of Amazon with less shipping fees), or choose your own price for the digital version. Let's get this out to as many people as possible so we can all enjoy smooth up-tracks!