Waddington Basecamp - Ski mountaineering in the Waddington Range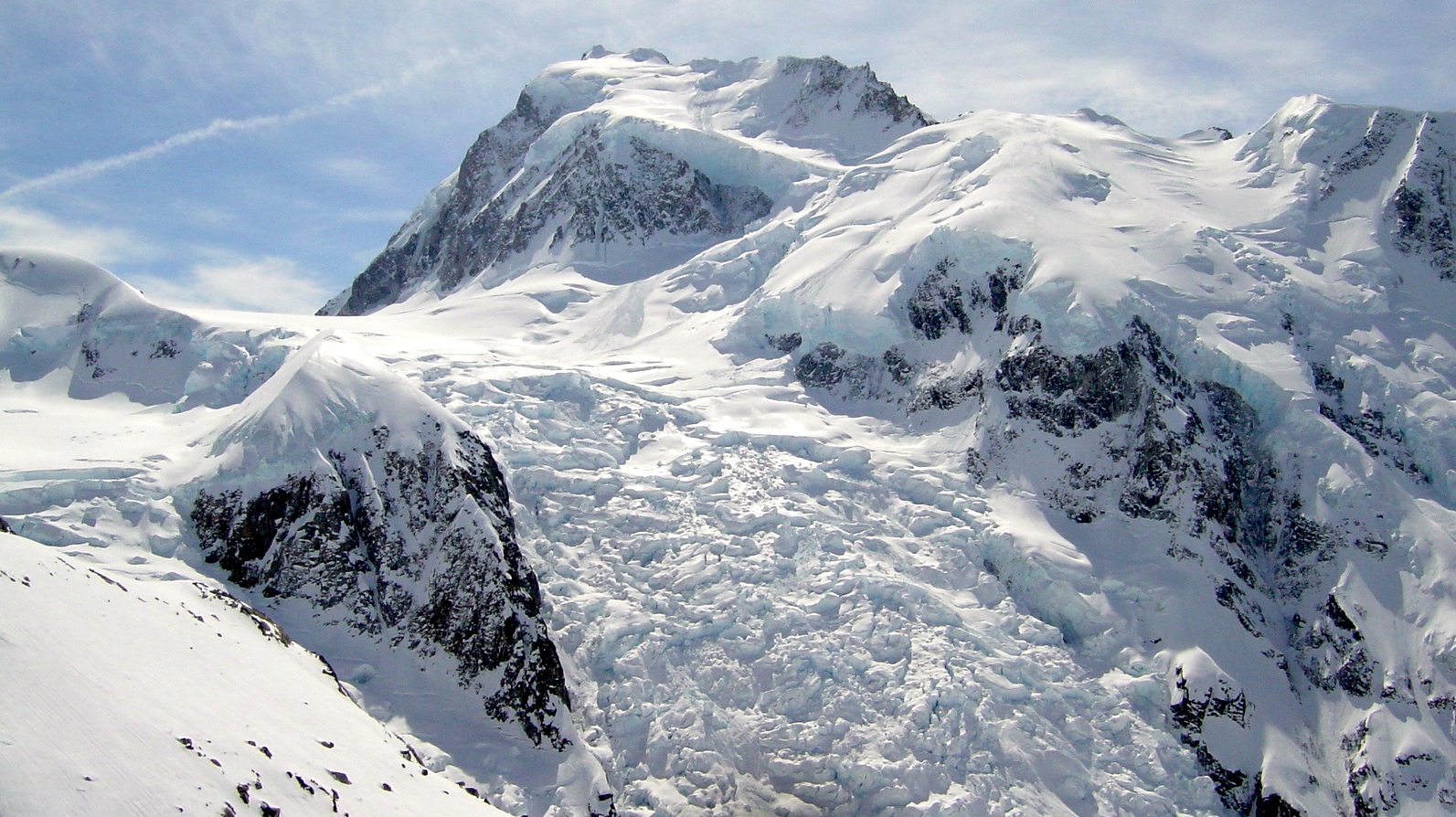 Waddington Range
The Waddington Range has some of the most spectacular mountains in Canada, with huge relief, steep faces, and large broken glaciers.
Mt Waddington is the highest peak in the Coast Mountains at 4019m elevation. A ski ascent/descent of the North West Summit (~ 4000m) is achievable for most ski mountaineers in a long day with favourable conditions.
After a spectacular helicopter flight to these remote mountains, we will set up our basecamp on the Dais Glacier. From our camp ~ 2000m elevation, we will have access to countless ski mountaineering objectives including the North West Summit of Mt Waddington.
---
Prerequisites - Waddington
Previous ski mountaineering experience, including the use of ski crampons, boot crampons and an ice axe.
Ability to safely descend steep and exposed slopes up to 40 degrees in poor condition.
Good fitness to be able to manage a 2000m climb to the NW Summit of Mt Waddington.
Able to perform uphill and downhill kick-turns.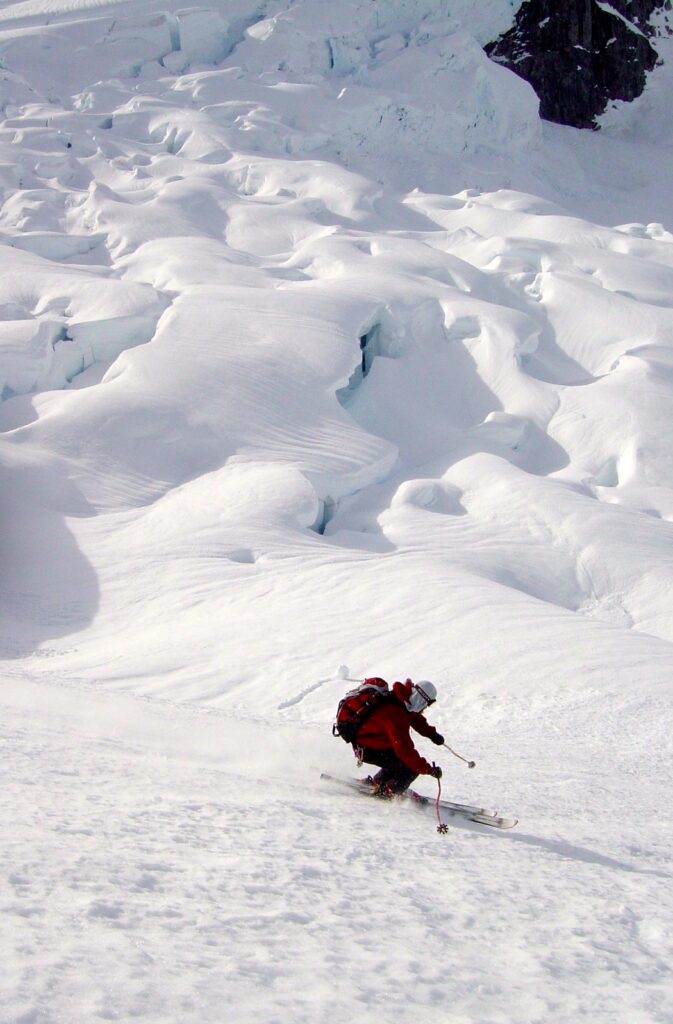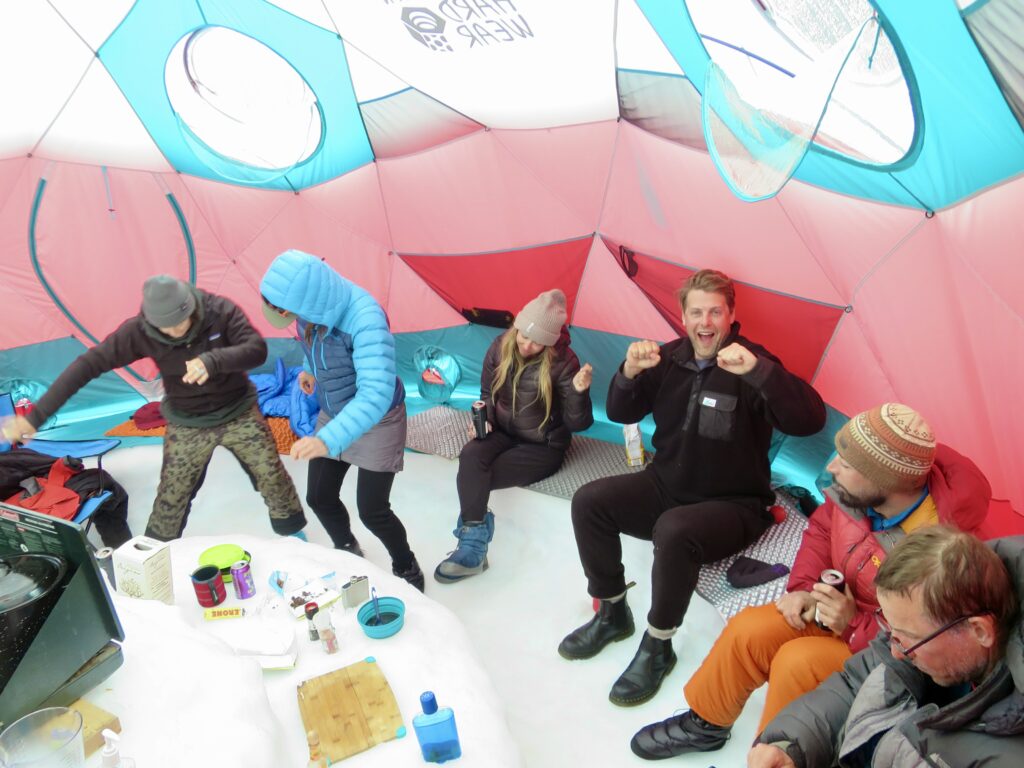 ---
Itinerary - Waddington
April/May 2024 - 14 day window (Dates TBC)
Day 1: Meet at the White Saddle Country Inn (Bluff Lake, BC) at 5pm to meet the group and do some final packing.
Day 2: Fly in a helicopter to the Dais Glacier and set up basecamp.
Days 3-10: Ski mountaineering objectives from basecamp including the NW Summit of Mt Waddington.
Day 11: Pack up camp and fly back to Bluff Lake.
Days 12-14: Extra days for weather
Please note: If weather and conditions are not suitable for the above itinerary, we may have to wait for several days at Bluff Lake, or choose a different destination such as Nirvana Pass or the Cataract Glacier. Excellent weather is required for flying into Waddington, so a long weather window is required and the possibility of getting stuck at camp is real.
---
Guides - Waddington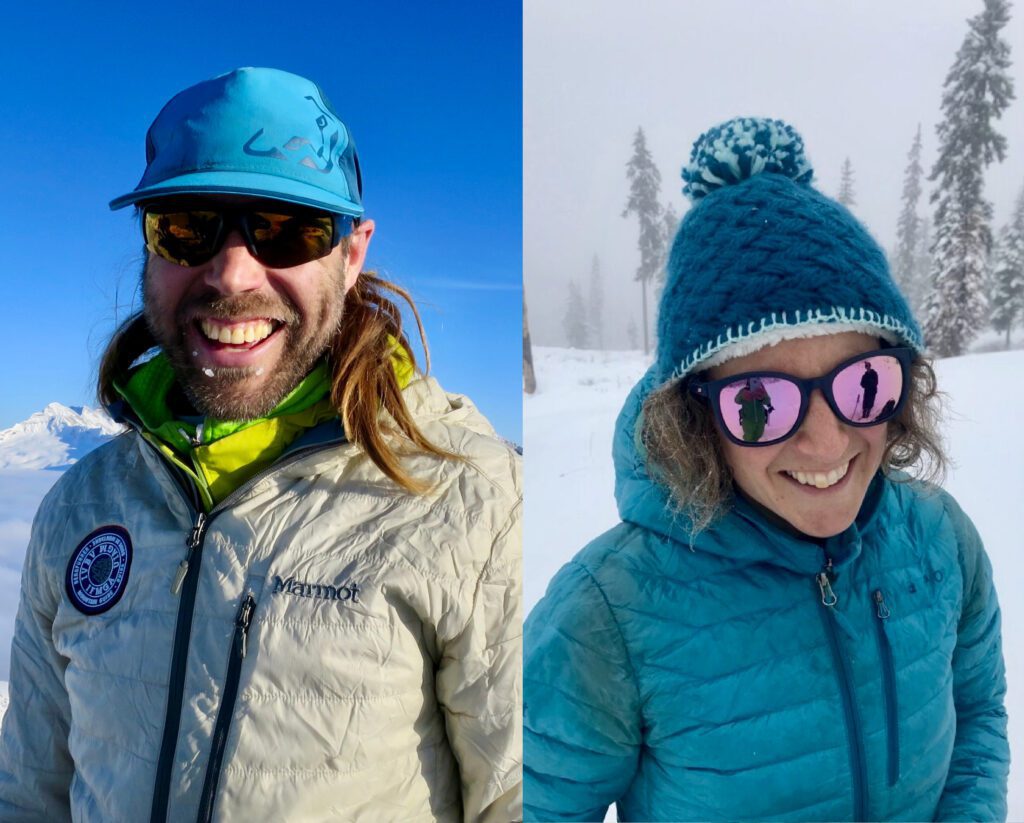 This trip will be guided by Alex Geary, Madeleine Martin-Preney and Nick Waggoner. All of us have extensive experience ski touring and mountaineering all over the world in complex glaciated terrain.
---
Waddington Basecamp Dates
April/May 2024
14 days at 3:1 ratio
$TBC
---
E-Transfer to gearysguiding@gmail.com is the preferred method of payment, otherwise please contact us for credit card payments. Please make sure you have read through the booking conditions and completed the waiver before making a payment.
Included
Return helicopter flight to Dais Glacier

10 days of guiding (extra days for flexibility with weather)

10 days of breakfasts and dinners at basecamp

Large dining/kitchen tent

3:1 guiding ratio 

Group gear including ropes
Excluded
Travel to and from Bluff Lake

Travel/medical/rescue insurance (highly recommended)

Food and accommodation at Bluff Lake

Lunches/snacks

Personal equipment and 4-season tent

Extra helicopter fees moving basecamp  (if desired)

Extra expenses incurred due to food allergies/preferences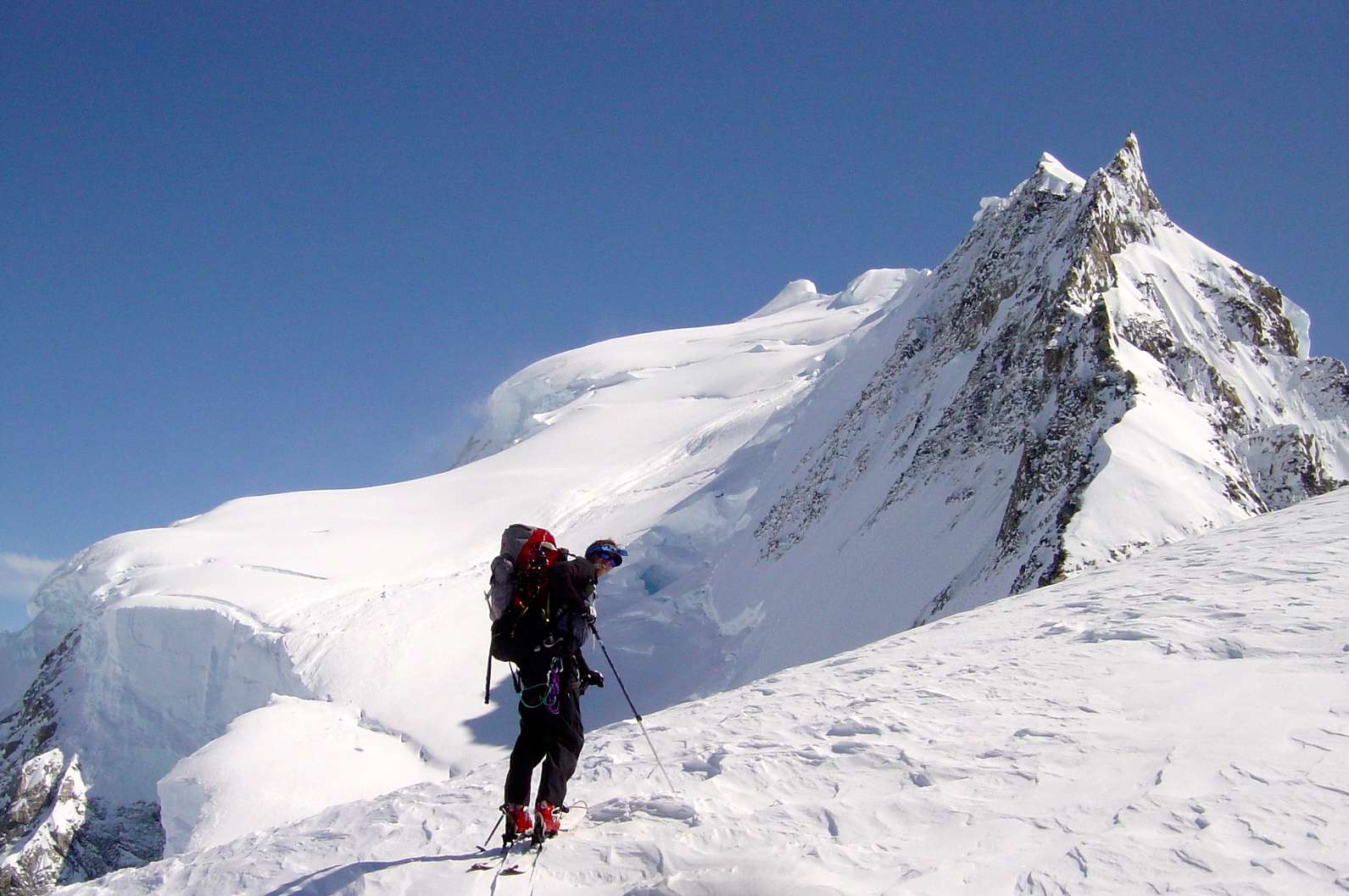 ---
Getting to the Waddington Range
If you're flying to or within Canada, the closest airport is Williams Lake (500km North of Vancouver). From here you can rent a car (or catch a ride with other participants who are driving) and drive 243km West to the helicopter waiting at Bluff Lake. There is no food, cell reception or gas at Bluff Lake, so make sure you arrive prepared. We recommend staying at the White Saddle Country Inn the night(s) before we fly into the mountains (they have wi-fi), although it is also possible to camp on the beach near the hanger if you don't mind wind and rain.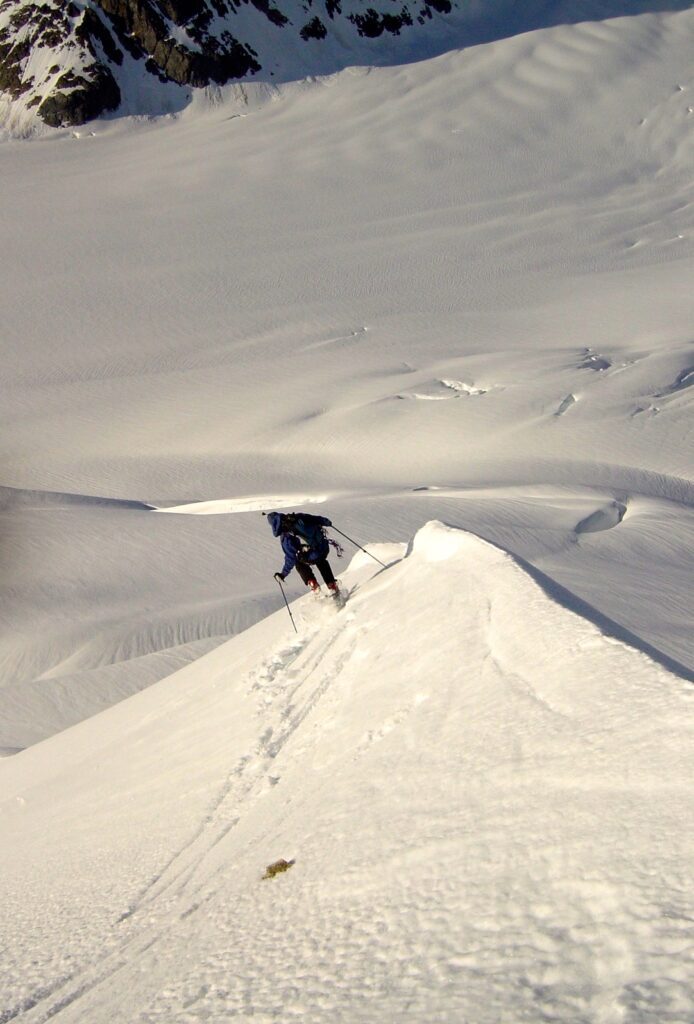 ---
Equipment List - Waddington
Shovel

Probe

Transceiver and spare batteries

Ski touring skis or splitboard

Poles

Skins

Personal repair kit specific to your equipment

Skin wax (or a candle)

Ski touring boots/plastic snowboarding boots

Boot crampons (compatible with your boots)

Ski Crampons

Ice axe

Helmet

Ski poles

Headlamp and spare batteries

Sunglasses

Goggles and/or spare sunglasses

Personal first aid supplies

Toque

Sun hat

Suncream

Lip balm with UV protection

2 x 1L wide mouth water bottles or Thermos (NO bladders due to freezing, leaking and filling issues)

Gore-tex (or equivalent) jacket

Gore-tex (or equivalent) pants

Puffy jacket or two depending on thickness

Puffy pants (recommended for around camp)

Warm layers for upper and lower body adequate for below freezing temperatures and wind

Socks x 2-3

Thick gloves

Thin gloves

Spare gloves

Harness

3 locking carabiners

4 non-locking carabiners

240cm sewn sling or equivalent

Personal prussik

35-45L backpack

4-season tent (let us know if you want to rent one well in advance)

Stuff sacks (or alternative) to anchor tent in snow

Guylines for tent

Sleeping Bag (at least -12 degrees)

Sleeping Mats (closed cell foam plus air mattress for insulation and redundancy)

Down/synthetic booties for wearing around camp

Pee bottle (recommended)

Lunch/snacks for 9 days of ski mountaineering (Breakfast and dinners provided)

Fork/spoon

Large bowl

Drinking mug with lid

Toiletries
We have limited space in the helicopter, so all of your trip gear including the above must fit in your daypack and a 90L duffle bag. Your lunches/snacks/drinks should fit within a 40L rubbermaid or equivalent.