Conditions for ice climbing in Revelstoke are fickle, but we have some excellent long routes when it's in. The ice forms quickly here to make it extra challengine as we rarely get fat blue plastic ice like the Rockies'. If there's no ice, we do have a dry tooling crag  to work on your skills.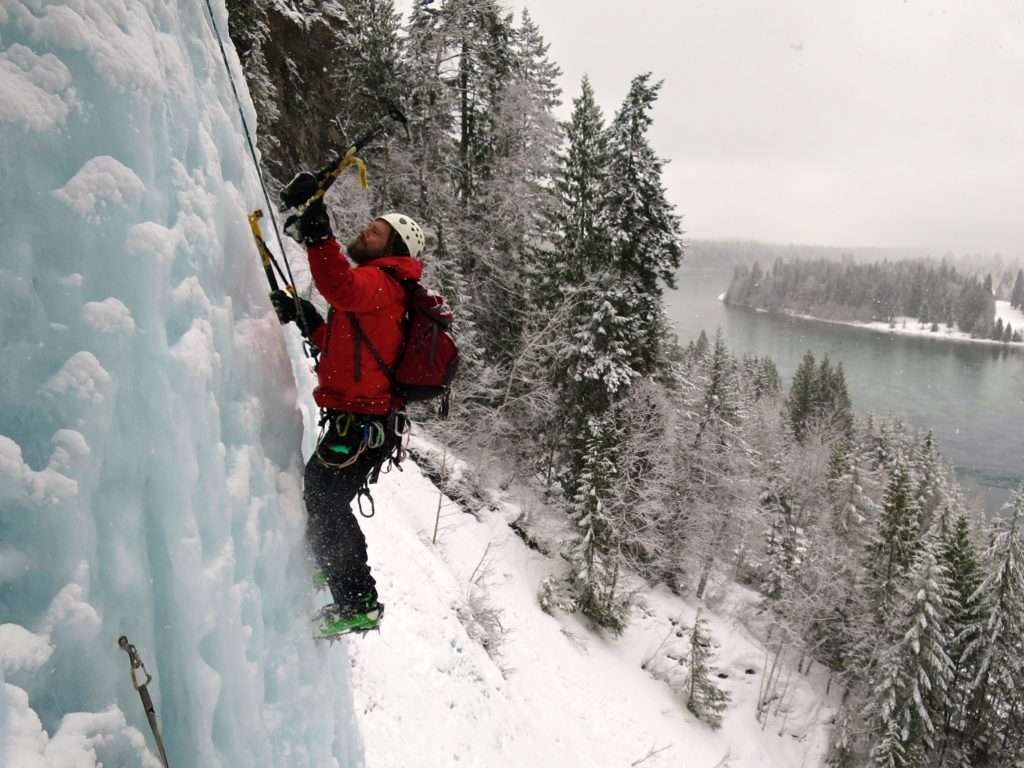 Private Ice climbing in Revelstoke:
1 person: $600/day + GST
2 people: $350/person/day + GST
(excludes food, transport, accommodation and other expenses)
We can also take you ice climbing in the Rocky Mountains for multi-day bookings.