AST 1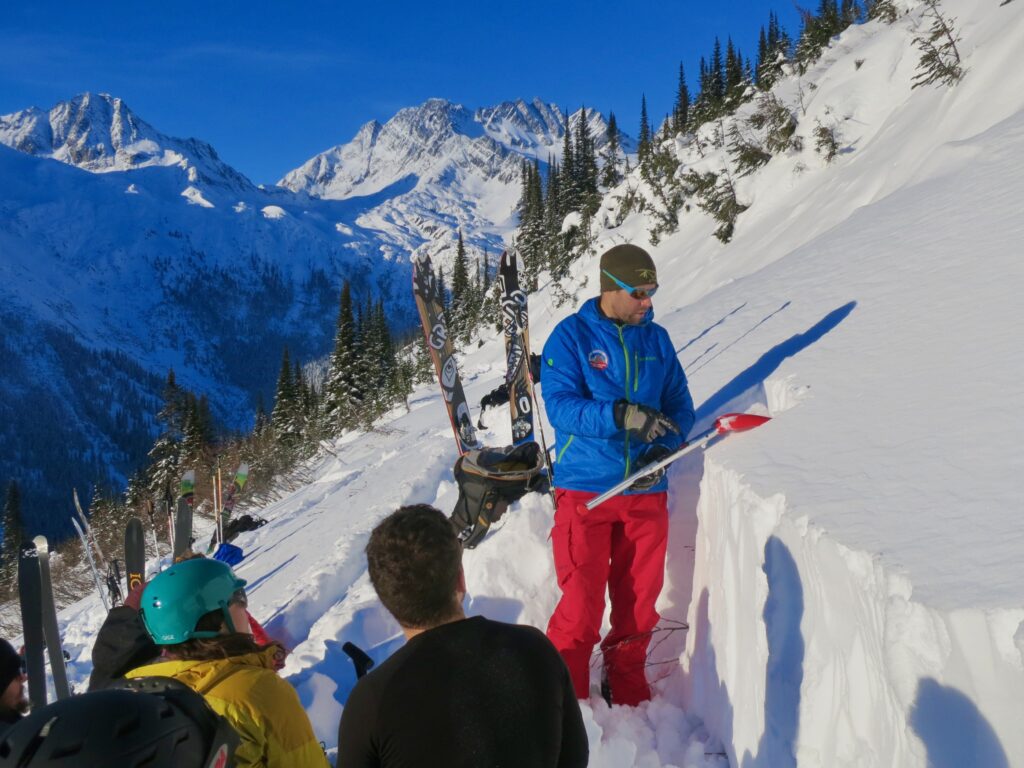 Your instructor will be Madeleine or myself, both ACMG Ski Guides who have been living in Revelstoke for over 10 years. We do our best to make learning about avalanche safety engaging and enjoyable, while trying to get some nice turns in along the way. In the words of Avalanche Canada......
"The Avalanche Skills Training Level 1 Course curriculum has been developed by the Canadian Avalanche Centre. It will provide an entry-level decision-making framework that is based on the most advanced knowledge available. It is suitable for use by people with basic training and little experience."
Please click here for more information from Avalanche Canada about AST courses.
Itinerary
Day 1 is online, so you don't have to be in Revelstoke, and you can complete the classroom component of the course at your own convenience (doesn't have to be this day) before a 2 hour long Zoom call from 5pm to 7pm to discuss current conditions and make plans for the field day.
Day 2 we will meet at the Rogers Pass Discovery Centre at 8am (or an alternate location near Revelstoke if conditions require), ready to spend the day in the field. The second day we will apply the theory learnt online, focusing on the following skills:
Terrain assessment
Appropriate backcountry travel techniques
Snowpack observations
Efficient use of avalanche transceivers, probes and shovels
Avalanche rescue scenarios
After the course close we should be finished by 3:30pm at the Rogers Pass Discovery Centre. However, unexpected things can happen in the mountains such as highway closures, so it's best not to make plans immediately after the course.
We have a maximum ratio of 8:1 for AST Level 1 courses, with minimum "black run" ski/snowboard ability, to ensure your learning is maximized.
-
Equipment
Day 1 is online, you will need a computer....
Day 2 will be a full day in the field. Each person will need the following:
Skis or splitboard with touring bindings and skins that fit. (Snowshoes are not permitted because they will limit the amount of terrain we can cover).
Ski/snowboard poles
Ski/snowboard boots compatible with your setup.
Digital Avalanche Transceiver
Avalanche Probe
Avalanche Shovel (must be collapsible)
Daypack (~30L).
Lunch and snacks
Water or thermos bottle (recommend 1-1.5L)
Headlamp
Personal 1st aid kit (blisters, band-aid's etc.)
Warm and weatherproof clothing for moderate periods of inactivity in the mountains.
Gloves
Goggles
Sunglasses
Face Mask (COVID)
Hand Sanitizer (COVID)
Annual Winter Permit for Rogers Pass
If you need to rent equipment, Powder Rentals in Revelstoke have shovels, probes, transceivers, touring skis with skins, splitboards with skins, poles and boots. They offer a 10% discount to course participants. You can call them at 250-814 4POW (4769) or visit their website.
Prerequisites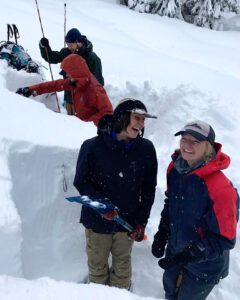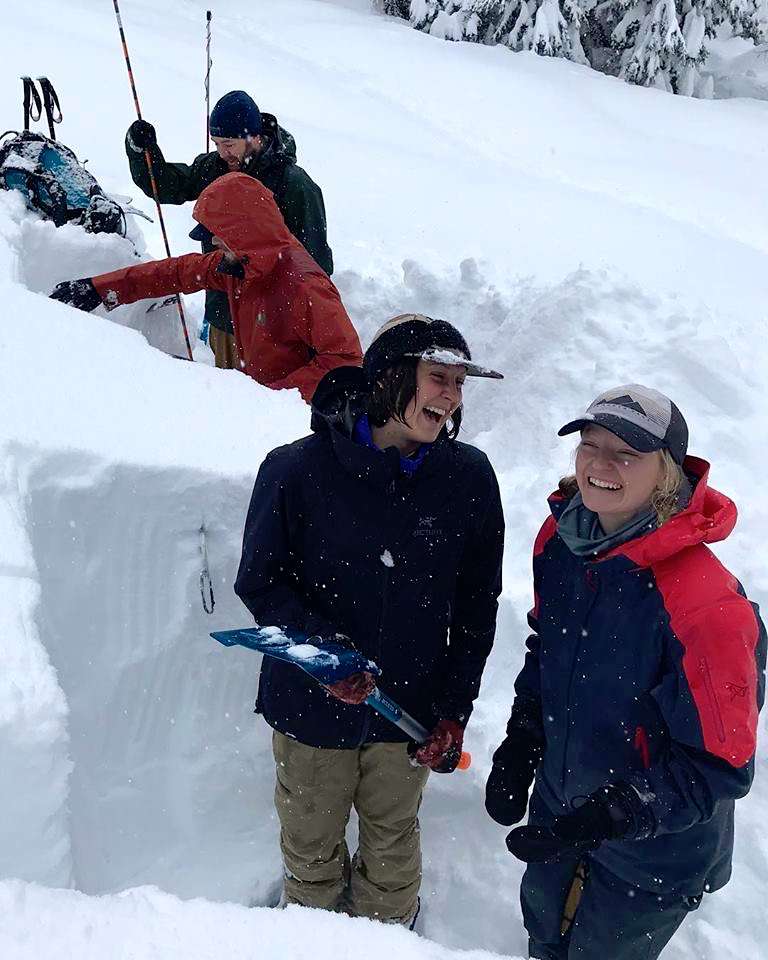 Participants must be at least 19 years old (unless accompanied by a parent) and confident skiing/riding advanced terrain at a typical ski area (eg. Black Diamond runs at RMR, Whistler, Kicking Horse). This will allow us to safely access more interesting terrain in early season conditions to maximize learning opportunities. If you are unsure of your ability please send me an email.
Dates and Prices
AST Level 1 course dates for winter 2021/2022
November    25th-26th  2021              FULL
November    27th-28th  2021              FULL
December    7th-8th       2021             $259 + GST
Please make sure you have read through my booking conditions before making a payment to secure your booking. Email money transfers are my preferred method of payment (please don't forget to ad 5% GST), otherwise please use the button below.
If you have a group of 6-8 people and the above dates don't work for you, please contact me and I will do my best to schedule an additional course.