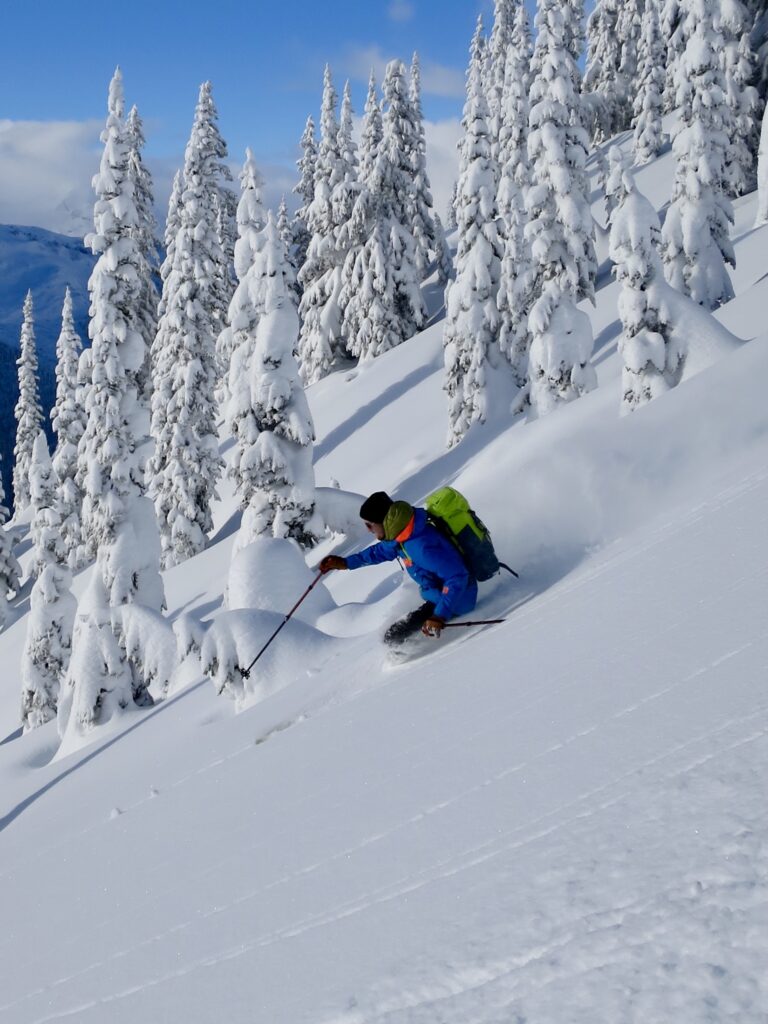 Revelstoke is home to some of the best powder skiing and ski mountaineering in the world. Located on the Columbia River, we can choose from skiing the Monashee Mountains on the west side of the river, or the Selkirk Mountains on the east side of the river. This includes Rogers Pass, only 45 minutes away in the Selkirk's.
Revelstoke guiding rates per day
$695 + 5% GST for one person, $30 each additional person up to a maximum of 6
(Includes guiding services and guides expenses, heli-drops are extra)
If you're interested in ski touring somewhere outside of Revelstoke including a lodge, I would love to guide your group (rates me be more or less depending on the trip).
I look forward to sharing some memorable times walking up and skiing down mountains with you soon!