Learn how to navigate crevasses and take the lead while travelling on glaciers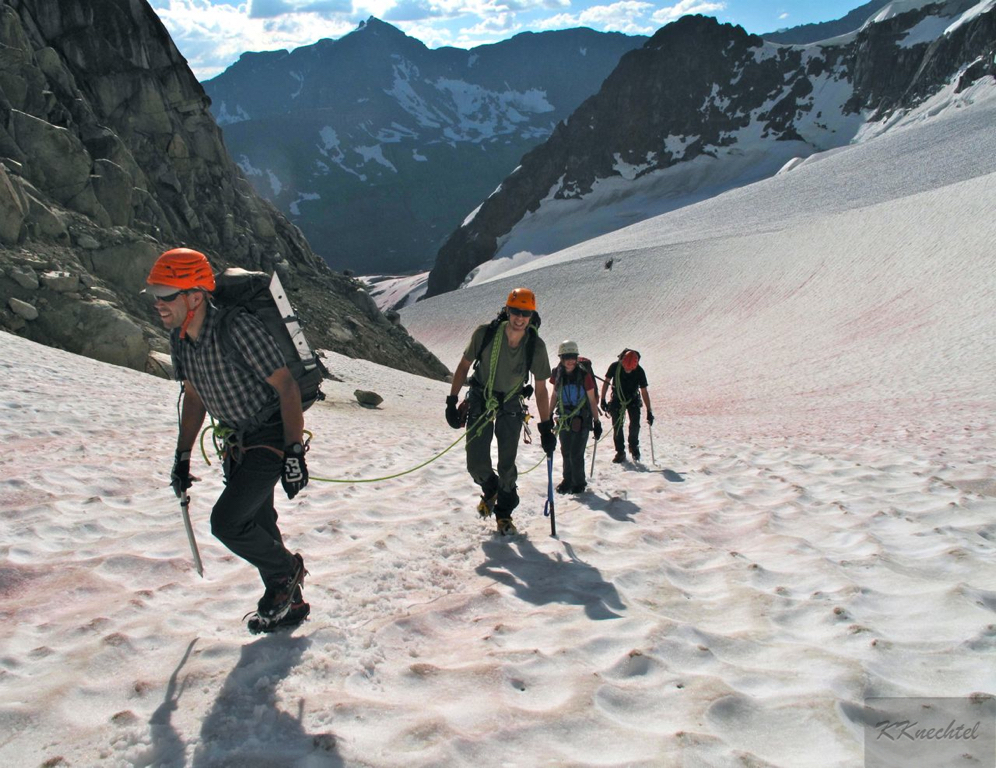 Location
The course location will be chosen prior to the course depending on weather and travel conditions to maximize learning opportunities on glaciers. Possible locations include various camps at Rogers Pass or Mt Begbie.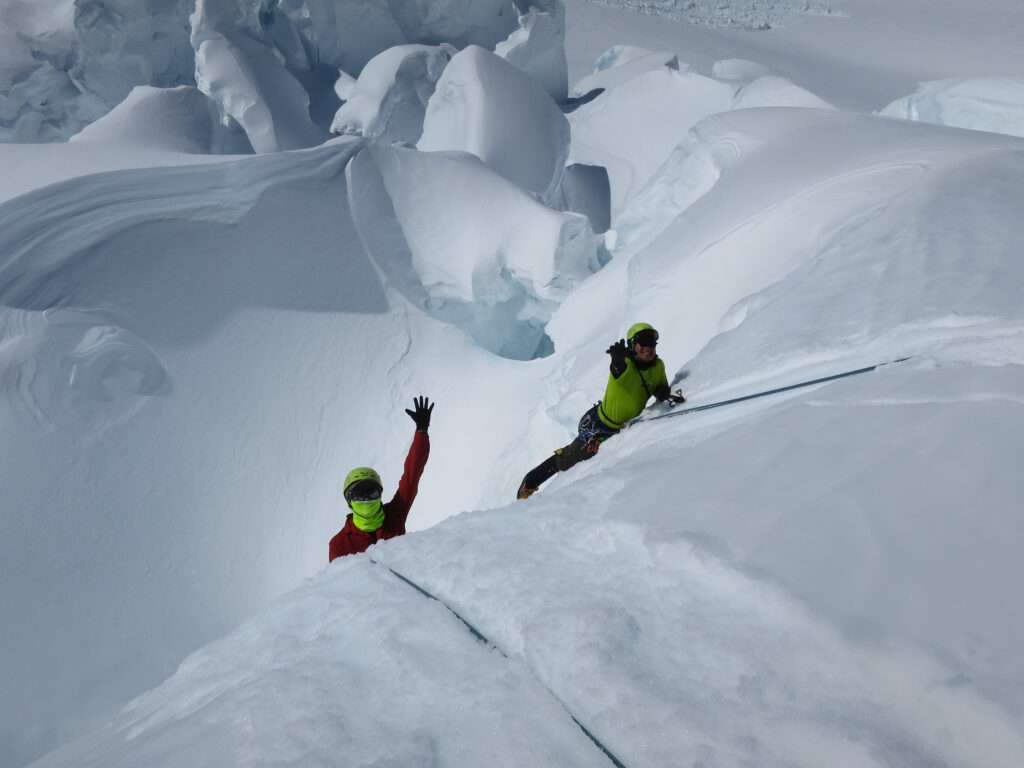 Sample Itinerary
Day 1 - Meet in the morning and check gear before hiking to our camp for the next 3 nights. After setting up camp practice some ropework .
Day 2 - Learn about how to travel on a glacier with a rope, route-finding, and practice navigating crevasses.
Day 3 - Practice more glacier travel techniques and learn what to do if a team member falls in a crevasse.
Day 4 - Crevasse rescue practice, pack up camp and walk back to the car.
Guide/Instructor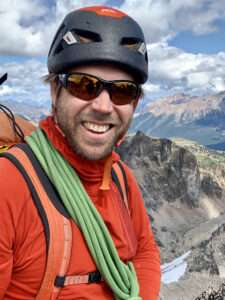 Alex Geary is an ACMG/IFMGA Mountain Guide, with experience travelling on glaciers all over the world including Alaska, The Andes, The Himalaya, The European Alps, New Zealand, and of course Canada.
Prerequisites
Good fitness to be able to hike between 700m to 1300m vertical to camp on the first day with a heavy pack of camping and mountaineering gear.
Previous experience walking with an ice axe and boot crampons.
Backcountry camping experience.
Basic knots and hitches (follow through Figure-8, classic prussik, clove hitch)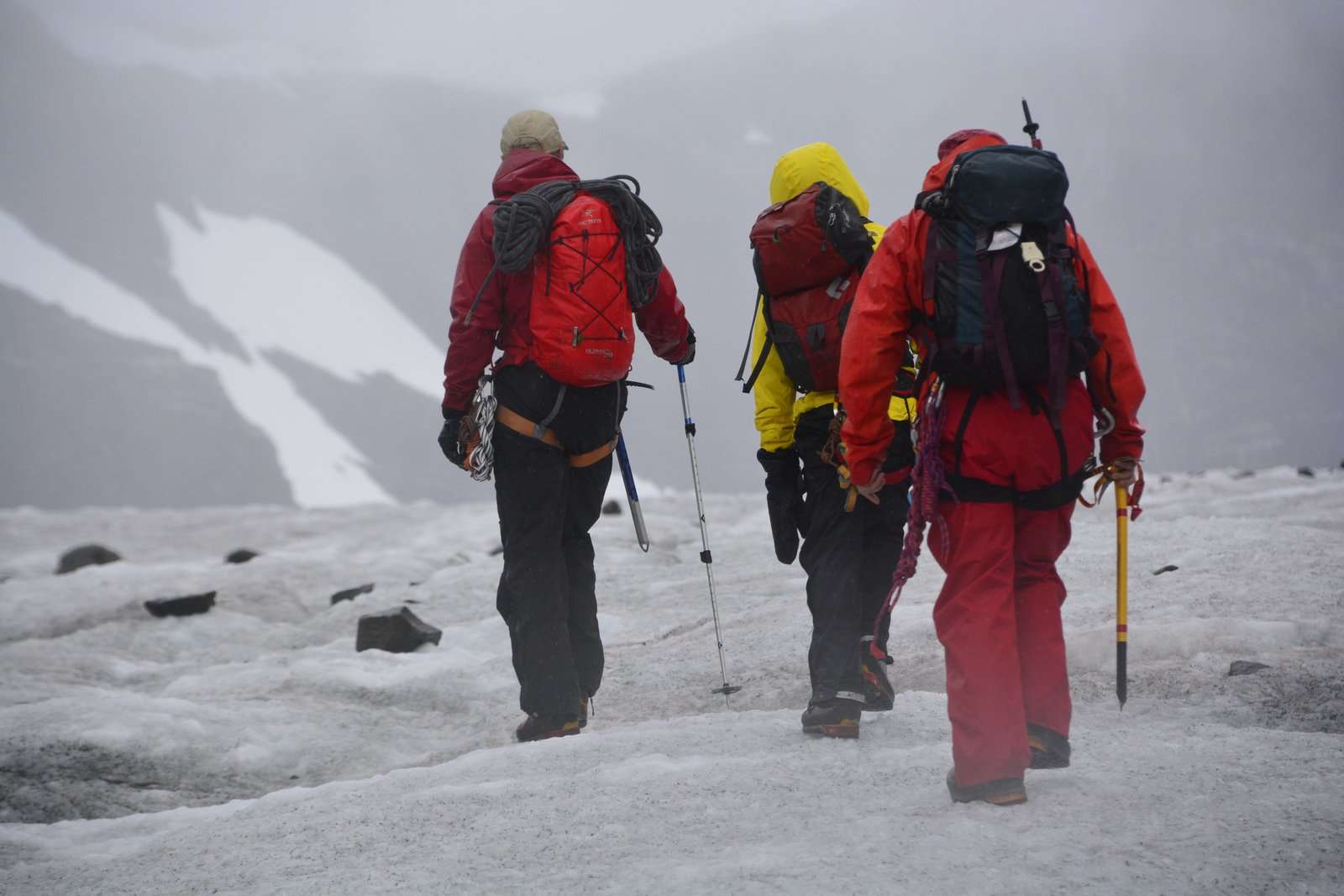 Skills you will learn?
How and when to use rope(s)
Anticipating crevasses
"Reading" glaciers
Recognizing crevasses in poor light
Travelling on a glacier in a white-out
Snow and/or ice anchors
Arresting a crevasse fall
Crevasse rescue techniques
Dates and Prices
On request            4 days         6:1 ratio          $645 + 5% GST per person     (minimum 4 participants)
E-Transfer is the preferred method of payment, otherwise please contact me for other methods. Please read my booking conditions before making a payment.
Included
Overnight wilderness permits
Excluded
Travel to and from Revelstoke to trailhead

Food

Glacier travel equipment

National Park Pass

Accommodation in Revelstoke

Camping Gear
Equipment list
Mountaineering boots
Boot crampons (that fit your boots)
Ice axe
1-2 Hiking poles (optional)
Headlamp
Sunglasses
Personal first aid supplies
Toque
2L water capacity (no bladders)
Gore-tex (or equivalent) jacket
Gore-tex (or equivalent) pants
Puffy jacket
Warm layers for upper and lower body adequate for below freezing temperatures and wind
Socks x 2
Thick gloves
Spare gloves
Lightweight harness (if possible otherwise climbing harness will work)
5 locking carabiners
4 non-locking carabiners
240cm sewn sling (or 5m of webbing)
Two sections 5m x 6-7mm accessory cord
Personal prussik
Micro-traxion (optional)
tibloc (optional)
Ice screw (between 12-22cm)
60m rope between 3 people.
Camp shoes (optional)
60-90L backpack
3 x breakfasts
3 dinners
4 x lunches/snacks
Tent

(can be shared amongst members of the same household)

Sleeping Bag
Sleeping Mat
Stove for cooking
Fuel for cooking
Waterproof matches or lighter
Pots and cutlery
Map and compass
GPS or smartphone with maps
Climbing helmet
Sun hat

Face mask (to prevent the spread of COVID)

Hand sanitizer

Toilet paper