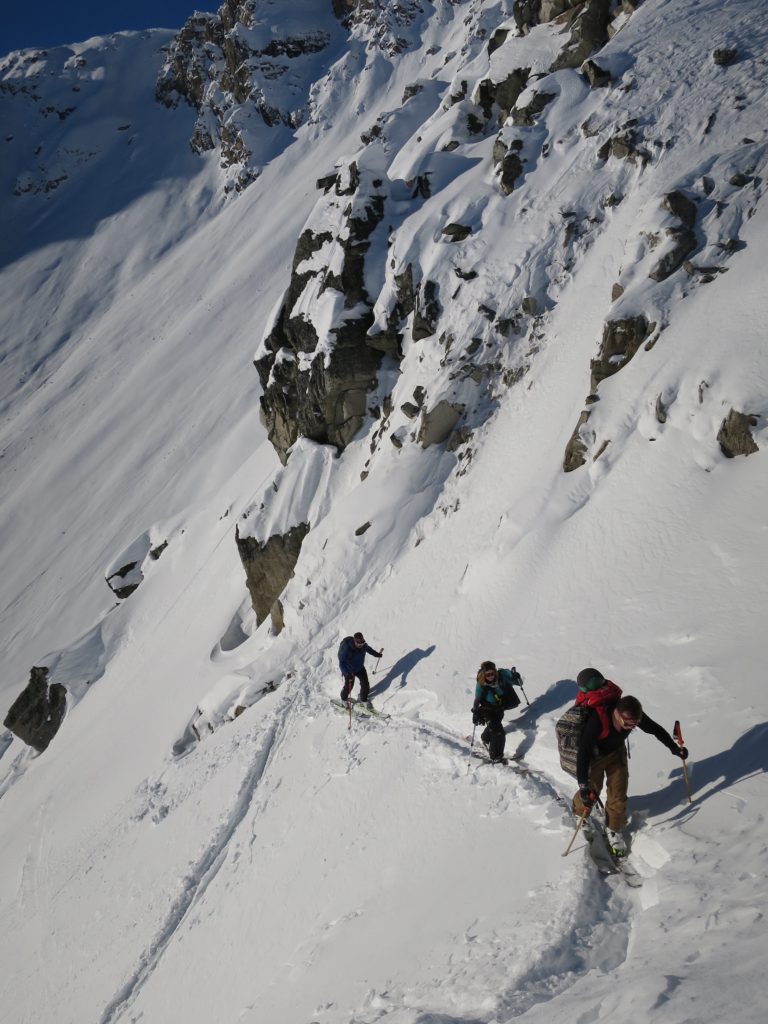 All participants must have previously completed an AST 1 course or equivalent, and have spent at least 20 days in the backcountry.
Ski/snowboard ability – For the AST 2 I also ask that participants are confident skiing/riding expert terrain at a typical ski area (eg. Double Black Diamond runs at RMR, Whistler, Kicking Horse). This will allow us to safely access more interesting terrain to maximize learning opportunities.
Fitness – For the AST 2 you need to be fit enough to climb 1500m of vertical per day so we can get to awesome places like the Sapphire Col, the north side of Bruins Pass etc. if the conditions allow.
If you are unsure of your ability please contact me.