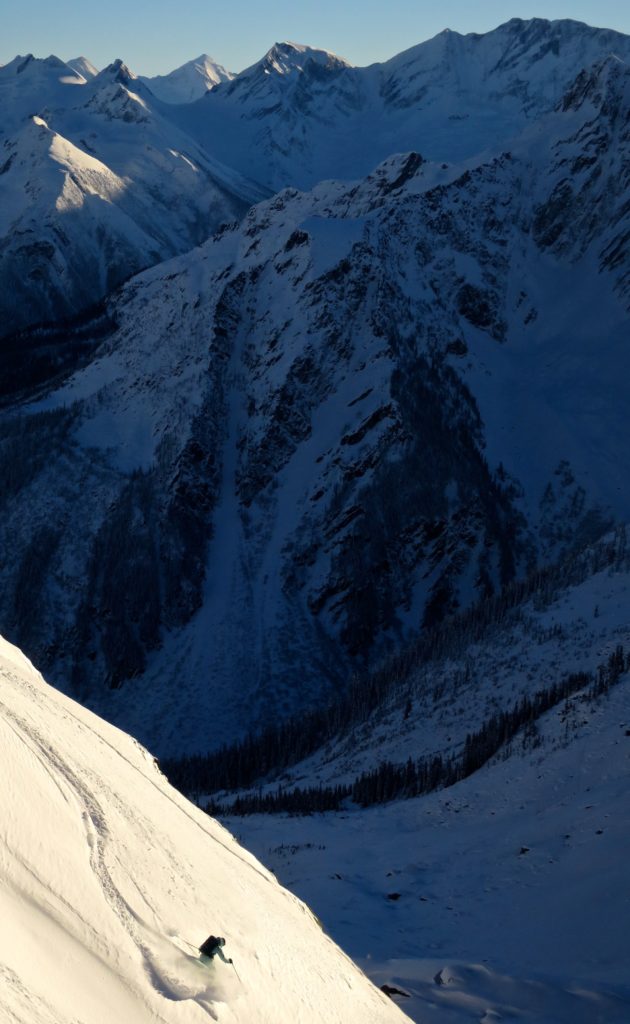 An AST 2 course is the best way to take your decision making in avalanche terrain to the next level.
I have designed this course for fit ski tourers/splitboarders, so we can maximize the terrain we can cover in Rogers Pass Pass, and also get some awesome skiing in. The Prerequisites are therefore a bit more stringent than your average AST 2 course……
You will be planning and leading the field days, with me helping to answer questions and give pointers along the way.
Sometimes people ask me about whether it's better to take the CAA Level 1 Operations course instead of the AST 2….. If you're not planning on working in the avalanche industry; and would prefer to learn how to move through the mountains safely rather than doing paperwork, then I recommend the AST 2 course. We spend a lot more time ski touring and assessing terrain (and it's much cheaper 😉 )
Please click here for Prerequisites.